This past week I attended SXSW Interactive, a large technology conference in Austin Texas. The SXSWi organizers added 2D QR codes on the badges that were scannable by your mobile devise. You code connected to your SXSWi account where someone could access what information you posted. People also had the codes on t-shirts and posters.
Gina Trapani wrote a concise post hear about the codes and their uses: What Business Card? Just Scan My QR Code. Side note: At least 3 to 4 times each year at SXSW I am approached by someone who thinks I am Gina Trapani. Since she is amazing, it is great to ride on her coat tales.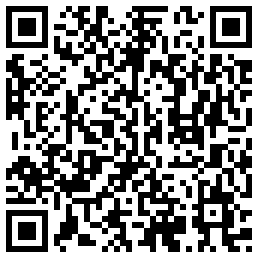 Like most interactive technology, QR codes are simple to set up and hard to execute well. How long did it take for camps to get half-way decent web sites? I know many (me included) are still working on it. While you may be eager to try some cool new technology, make sure you can do it well. Do you really want someone scanning in your QR code only to get a link to your web site or your business card? Since QR codes are open source, they are free to generate and you can make your own.  You can try it by scanning my code on the right.
While at SXSW I met with Jerram Watters who works for a company that helps with the back-end technology of these codes. QMCODES provides that interactive experience that can bring these codes to life. Click the TRY-IT button on their web site to see some of what they can do. Imagine how you can use that for camp on your brochure? Now your print materials suddenly become interactive.
How can you see camps using this technology?